Hello and welcome to talebag blog. In this article, we will be discussing the Wahala musician! You don't know who am talking about? I mean Habeeb okikiola.. you still don't understand? ah it's so sad you don't know portable's real name😂.
So in his article, we will be discussing Habeeb Okikiola's (PORTABLE ZAZOO ZEH) Biography, Net worth, Age ad song
Portable Biography
After the release of his song Zazu Zeh, in which he collaborated with Olamide and Poco Lee, Nigerian singer Portable Omolalomi became well-known both in his own country and abroad.
Although Portable has been singing and has recorded prior tracks, Zazu Zeh is what first made him famous.
Habeeb Okikiola (born March 12, 1994) is the most recent figure to emerge from the Nigerian indigenous rap industry. Portable Omolalomi is the name given to the Yoruba-born rapper, singer, and composer.
Aside from his stage name, he is also known as Wahala Musician and Street Problem.
Portable Life Before Fame
The famous musician Portable Omolalomi was born on March 12th, 1994 in the historic city of Abeokuta. He was given the name Habeeb Okikiola one after his birth. He was born to the Yoruba family of Mr. and Mrs. Okikiola in the southwest Nigerian state of Ogun.
Portable Omolalomi and his siblings were raised grew up in the city of Abeokuta
Since he had to use the Yoruba language to interact with his parents, and classmates from school while growing up in Abeokuta, Portable Omolalomi became fluent in it from a young age.
According to him, He was still in primary school when he started listening to American rappers like Dr. Dre, Tupac Shakur, The Notorious B.I.G., and Snoop Dogg on his father's audio cassette player.
He looked up to these musicians and began writing rap songs anytime he was moved to do so.
Portable Educational Background
Most people will think portable did not see the fall walls of a school but that isn't true
His parents made sure he attended prestigious public schools in Abeokuta for both his primary and secondary studies.
He chose, however, to pursue his music career rather than continuing his study at a university.
Portable Career
Initially, Portable started singing in his hometown of Abeokuta, but he eventually made the decision to relocate to Lagos in pursuit of a better chance.
Since he frequently wrote fresh rap songs while Portable Omolalomi was in Lagos, he looked for producers with whom he might collaborate. To pay his costs, he continued to work a 9 to 5 job as an artisan in Lagos' mainland area.
Portable Omolalomi didn't let the failure of a few of the songs he recorded to achieve commercial success stop him from pursuing his goal of being a known musician in Nigeria. His recent fortunate encounter with his musical idol, Olamide, was a stroke of luck. Portable experienced an emotional outburst as he bent down and clutched Olamide's knees while weeping nonstop.
It was a dream come true for portable and since then, he has been in the mouth of every Nigeria
Portable Songs
Zazoo Zehh ft Poco lee & Olamide
Clear
Neighbor ft Small Doctor
Money Before You Love
Ogo Forever
All Eyes On Me Ft Barry Jhay
Expensive OG
Bye To Sapa Nation
Adura
Hello ft C Balck
Odoqwu Bitters
Oro Owo
Gberatan
Alagbara Atijo ft Dj Op Dot
Cruise Lanje
Akoi Tinubu
Amaka ft orezi, Li2 Doctor
My Way
papangolo
Gasolo
Tambolo
Carry me Trabeye ft Dj Double
Mosa Funaiye
Ojabo Kofo
Ayomi ft Mr Gbafun
Mushin city ft RSK Raptor
Oblow
Azaman
Portable Social Media
Portable following has expanded across all social media channels since his ascent to stardom. He has over a million Instagram followers as of the last time I checked.
Instagram handle: @portable_omolalomi1
Portable Wife and Children
Portable is happily married to a beautiful woman whose name is yet to be disclosed. Their union is blessed with a baby boy
He took to his Instagram account to share their photo;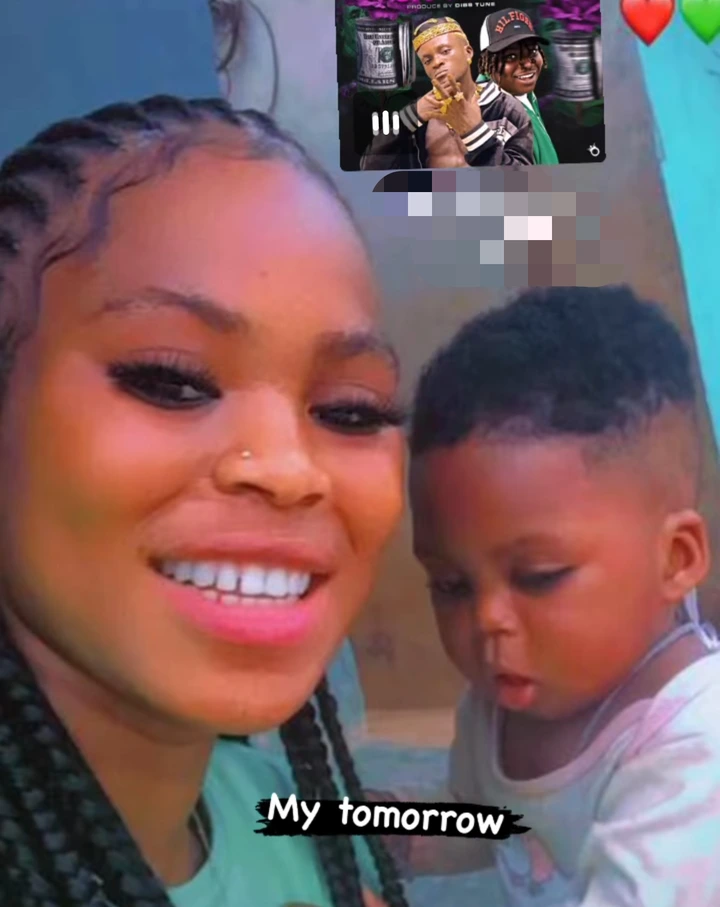 Portable Net Worth
Portable Zazoo's reputation as a musician means that he is often invited to sing at live concerts and events around the country. He is also paid compensation when his admirers watch or download his music online.
His net worth is believed to be between $2,000 and $30,000.
Concluiosion on Habeeb okikiola(PORTABLE ZAZOO ZEH) Biography
Given that portable music in Nigeria is rapidly expanding. How do you envision him in the coming years? Do you think he'll remain a little longer or return to the trenches? 😂😂 Tell us in the comment section